sdfglobal@sustain.net.au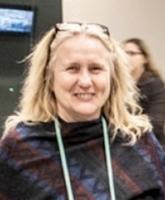 Dorothy Lucks
Executive Director
Eval SDG
User Category:
Evaluation Associations
Dr. Dorothy Lucks is the Executive Director of SDF Global Pty Ltd. For the last 30 years, Dr. Lucks has independently evaluated development policies and programmes and projects of international organizations such as the AfDB, FAO, IFAD, UNHCR, the Asian Development Bank and the World Bank in over 32 countries.
 
Dr. Lucks is Co-Chair of the EVALSDGs Network which is a network of policy makers, institutions and practitioners who advocate for the evaluability of the performance indicators of the new Sustainable Development Goals (SDGs) and support processes to integrate evaluation into national and global review systems. She sits on the Global EvalPartners Executive Committee and she is a member of the Canadian Evaluation Society.
 
Dr Lucks has a PhD focusing on multi-stakeholder relationships in sustainable development and provides technical support to sustainable development programs in Australia and internationally across 32 countries. Dr. Lucks has also acted as an Evaluation Team leader for MOPAN III (Multilateral Organization Performance Assessment Network) that comprises a performance assessment process for a consortium of 18 donors. She is strongly focussed on innovation and sees the SDGs as an opportunity and global driving force for transformation.