moqaryouti@gmail.com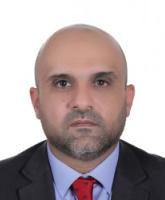 Mohamed Al Qaryouti
M&E Manager
Queen Rania Foundation
User Category:
Civil society
Mohammed Qaryouti have extensive experience working in development programs focusing on using Monitoring and Evaluation for different sectors/ projects including community development, municipal and local governance development, education and capacity building programs. Have well established experience in design/planning and management of M&E systems, also experienced in community mobilization and liaison with community-based organizations CBOs and local governments, have hands-on experience working on the design, implementation, and management of community and local development initiatives.
Currently working as Monitoring, Evaluation and Learning Director for USAID Cities Implementing Transparent Innovative, & Effective Solutions (USAID CITIES) program.
He is Certified in Evaluation Practices from The Evaluators Institute at the George Washington University. Actively involved in many evaluation initiatives, the immediate past President of the Jordanian Association for Development Evaluation (EvalJordan), Co-Chair of Evalmena network and BoD Member of the International Organization for Cooperative Evaluation (IOCE). Arabic is his native language and I have an excellent command of English language.