zakarilawal@yahoo.com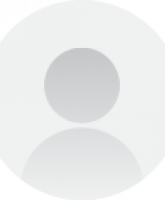 Lawal Zakari
Director M&E Department
National Planning Commission
User Category:
Government
<strong>Profile</strong>
<strong>&nbsp;</strong>
 Lawal  Zakariyau  holds a BSc General Agriculture (1986), MSc Agricultural Economics (1997) and a PhD Agricultural Economics with specialisation in Project Management (2007). He has an Advanced Diploma in Law (1997) and a Certificate in Planning, Monitoring and Evaluation (2008) from Wageningen University, The Netherlands. Dr. Lawal has attended many courses both national and international, is an alumnus of Harvard University (2013) and Nigeria's National Institute for Policy and Strategic Studies, Kuru in (2016).
His professional working experiences on planning, monitoring and evaluation span over 20 years both with the Public Sector and International Development Partners such as the International Fund for Agricultural Development (IFAD) and the World Bank supported projects in Nigeria. He currently heads the Directorate of  National Monitoring and Evaluation of the Government of Nigeria under the Ministry of Finance, Budget and National Planning, where he coordinates the institutionalisation of monitoring and evaluation processes across government Ministries, Department and Agencies at national and subnational levels in Nigeria.
Dr. Lawal is an expert trainer, specialist in development of monitoring and evaluation tools and frameworks for institutions, policies, programmes, projects and strategies both within the government and donor funded projects. He also has expertise for conduct of performance evaluation of policies, programmes, projects and strategies.