moussa.ziad@gmail.com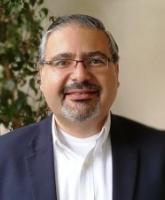 Ziad Moussa
User Category:
Evaluation Associations
<strong>Mr. Ziad Moussa </strong>is the immediate past-President (2015-2017) of the International Organization of Cooperation in Evaluation (IOCE), and the Co-Chair of EvalPartners (2016-2018)
The IOCE represents national and regional Voluntary Organization for Professional Evaluation (VOPEs) in the Americas, Africa, Asia, Australasia, Europe, the Commonwealth of Independent States, and the Middle East. It strengthens international evaluation through the exchange of evaluation methods, theories and practice, and promotes good governance and recognition of the value evaluation has in improving peoples&rsquo; lives.
EvalPartners is an innovative partnership to enhance the capacities of CSOs and VOPEs to influence policy makers, public opinion and other key stakeholders so that public policies are based on evidence, and incorporate considerations of equity and effectiveness, and enhance their capacities to contribute to improved country-led evaluation systems and policies that are equity-focused and gender equality responsive.
Ziad has over 20 years of experience in leading complex multi-country evaluations across the Arab world and the Global South in well over 40 countries and with almost every major donor on the circuit. His &ldquo;evaluation first love&rdquo; is the Middle East and North Africa Evaluators Network (EvalMENA) which he helped establish back in 2011.