SH.hamed@sarvath.edu.jo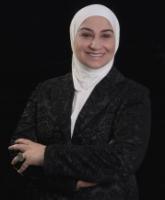 Sheren Hamed
Dean
Princess Sarvath Community College
Sheren Hamed, started her career from the classroom as a STEM teacher for 5 years. Has been Dean of Princess Sarvath Community College since Feb 2019. Worked as an Education Specialist at the Regional Center for Education Planning in UAE  2016- 2019. Prior to this position, she headed the Monitoring & Evaluation and Communication Department at Jordan Education Initiative (2014-2016), one of her HMQ Rania Al Abdalla's organizations working on integrating ICT in education in public schools. During the period 2009-2014 she worked as a senior researcher at National Center for Human Resources Development, where she worked with NCHRD team in implementing M&E for MOE interventions and international students assessment (PISA, TIMSS) for Jordan.
Dr. Hamed has been involved in several programs led by the UNESCO/UIS, World bank, USAID and EU : has participated in workshops and activities regionally and globally in the area of educational policies, planning and management, women and youth employment and Technical Vocational Education and Training (TVET). She was the National Coordinator of the UNESCO Literacy Assessment and Monitoring Programme (LAMP) in Jordan and was a member of its advisory board in Montreal; represented the Arab Region on the Technical Advisory Panel for the International Standard Classification of Education (ISCED 2011); volunteered in Learning Measurement Task Force (LMTF 1, 2) working groups.
She received her Ph.D. in measurement and evaluation from Amman Arab University (2007) , and completed the requirements of the Master<strong> </strong>Evaluator Certificate from George Washington University.
Dr. Hamed is a co-founder of Eval Jordan Association, and was the deputy Chairperson for 2014-2017. She has written for publication in the areas of students&rsquo; assessment, program evaluation, development and education.