gaye@unicef.org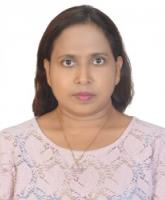 Gillian San San Aye
Social Policy Specialist (Policy Advocacy and Gender)
UNICEF
<strong>Gillian San San Aye</strong>
Ms Gillian San San Aye is the Social Policy Specialist for UNICEF Myanmar Country Office responsible for Policy Advocacy and Gender programming since 2018.  In her capacity, she is working on the Vital Registration Electronic Platform initiative and supporting government to build the solid foundation of National Evaluation System. 
Prior to that, she taken up a stretch assignment from late 2016 to early 2017 in UNICEF Regional Office in Bangkok as a Gender Specialist supporting UNICEF country offices in East Asia Pacific Regional Offices.
She served as Policy Advocacy Officer in UNICEF Myanmar from 2015 to 2017 closely working with government office to strengthen the Civil Registration and Vital Registration System with the development of operational manual on Birth and Death Registration, which guaranties Universal Birth Registration in Myanmar.  Before that, she was Knowledge Management Officer for the UNICEF Myanmar Country Office from early 2011 to 2014.
She joined UNICEF Myanmar in 1990 as a consultant with Programme Communication and Information Section and move to Planning Section in 1996.
Ms Gillian San San Aye holds a Master of Public Administration degree from Economic Department of University of Yangon and a Bachelor of Arts degree with major in Geography from Yangon University too.  She also holds a certificate in Social Work from Psychology Department of University of Yangon.