Undeterred by Pandemic: Four trends in global climate action to watch in the coming decade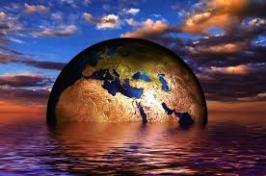 The fifth anniversary of the Paris Agreement marks a pivotal milestone in environmental disclosure. 2020 has seen a major increase (45% up on last year) in the number of companies achieving an A score – out of more than 9,600 companies that disclosed through CDP in 2020 – with more companies than ever disclosing on climate, forests and water. Companies in Asia are behind this growth, and it is evident that environmental awareness among the business world remains on the rise despite COVID disruptions.
Nevertheless, it is vital that corporations and policymakers continue to raise their ambition for climate action, ramp up efforts to reach net-zero by 2050 and build resilience against future risks.
The economic recovery plans are putting our world leaders' commitment to low-carbon transition to test. In response to growing demand, not just from the capital markets but also from movements such as youth-led citizen actions, more and more countries are leveraging the moment to invest in a more resilient and inclusive future envisioned in the Paris Agreement. As we wrap up 2020 here at CDP, we identify four emerging trends in the global sustainability terrain that will shape our market and regulatory environment in the next decade:
Trend 1: Mainstreaming and integration of disclosure standards 
Today, over 90% of the S&P 500 now responds under at least one ESG framework – as opposed to less than 20% reported under ESG in 2011. It is obvious that ESG disclosure is now mainstream. The Task Force for Climate-related Financial Disclosures (TCFD) framework is poised to become a mainstream reporting requirement, and will be mandatory in many countries, in the next five years. Central banks across countries including New Zealand, Canada and Brazil have already started aligning with requirements for TCFD reporting. 
Secondly, we foresee a further consolidation of existing reporting standards, given the increasing need to establish a common framework or platform that works for all stakeholders and, more importantly, is produced in a manner that can be utilized by capital markets and policymakers. In September 2020, four ESG standard setters and CDP announced their commitment to collaborate on a comprehensive reporting system. The same five organizations have just announced a prototype climate-related financial disclosure standard.
Thirdly, we will be seeing more companies requesting their suppliers to disclose on climate risks and opportunities and assess financial implications of supply chain disruptions from climate change. A recent survey from the World Economic Forum shows natural catastrophes are the greatest concern for businesses in East Asia and the Pacific. CDP's data from the 2019 disclosure cycle shows that two-thirds of responding companies in the Asia Pacific already feel impacts of extreme weather events and long-term changing climate patterns.
Finally, and encouragingly, more and more companies are ramping up their commitments to decarbonization pathways and setting science-based targets. Over 1,000 companies have validated these targets today and, more importantly, this trend has continued undiminished despite COVID. Another emerging development is associations setting decarbonization pathways for the industry. The telecom sector is one such example where, globally, at an industry level a decarbonization pathway has been developed for all telecom companies and companies in the mobile ecosystem.